A new Syrian state-produced drama has come under heavy criticism for featuring a photo of a young woman believed to have been tortured and killed by security forces in 2013.
The drama, called A Meeting with Mr Adam, centres around an investigation into crimes by a global forensics specialist. In one scene, where characters are discussing the case of a murder victim, an image of the body of young woman is shown.
Online, social media users have highlighted that the young woman featured is Rehab Allawi, a civil engineering student and activist from Deir Ezzor who was forcibly taken from her home in Damascus by Syrian military police in January 2013.
According to a report by Human Rights Watch, Allawi worked in one of Damascus's local coordination committees, a network of activists who were assisting internally displaced people who had fled Homs, when she was arrested.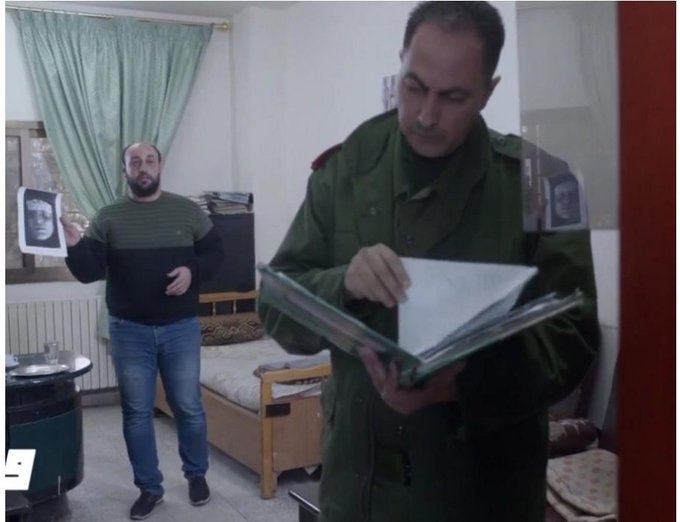 2156:46 PM – Apr 28, 2020Twitter Ads info and privacy193 people are talking about this
In the detective series, the image of Allawi is presented as an unidentified victim in a case that is being investigated. The photo of Allawi was originally revealed by a military defector under the codename Caesar, formerly a forensic photographer for the Syrian military police who took pictures bodies of dead prisoners and helped to archive them.
The photos in Caesar's files show the bodies of around 6,000 prisoners who allegedly died in prison. Many of those shown had torture marks on their bodies. Online, people have accused the TV series of mocking the victims in Syrian President Bashar al-Assad's prisons.
In Assad regime era, a TV series using the photos of the people who were tortured to death by Assad regime. That series is using the photos to make fun and drama.
This lady in the photo is Rehab Allow from Der_Ezour, were killed In Assad prison when she was 24 years old.
Ramadan is prime time for TV series across the Middle East, with many people across the region tuning in to watch the most highly anticipated shows. However, social media users have called the drama irresponsible, intimating that the state-sponsored programme is sending a "message of defiance" to the world. Assad's government is a pariah on the world stage after being responsible for hundreds of thousands of deaths during Syria's nine-year war.
Assad's evil is beyond human. It's demonic. May this be used against the Assad regime in the world's courts as Syrians continue to work hard for justice for the hundreds of thousands of Syrians detained. Disappeared, tortured and killed on Assad's orders.
Last week, the first trial of suspected members of Assad's security services opened in Germany, under universal jurisdiction law. Campaigners have hailed the process as a first step towards justice for thousands of Syrians who say they were tortured in government facilities, after attempts to establish an international tribunal for Syria failed.